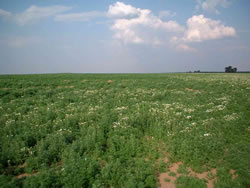 BioAfrica's founding members are farmers, and they, like millions of farmers all over the world, experience problems in producing and marketing their products simultaneously using proven cost effective methods.
BioAfrica has used and continues to use its research resources to constantly update to advance techniques and best practices in this sector of the market. The need for quality organic and conventional products is growing world-wide.
We believe Africa can contribute vastly to the fulfillment of this need by making full use of its large tracts of lands and clear water.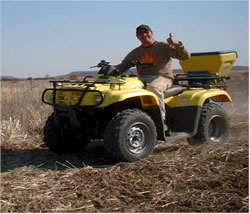 BioAfrica specializes in medical herb farming and the development of quality seeds. We promote farming methods geared towards high yield, high return products. Our company's methods promote integrated farming with nature so that both are sustained whilst maintaining high yields for products that are in demand throughout the world. In line with international trends, we subscribe to methods that encourage environmental protection in the development of eco-agriculture.
Whilst we have secured exclusive international supply commitments, it is our intention to add value to products and thus creating local demand for existing and innovative new products. Our development and research is advanced and will increase local demand and create market share. The ever increasing demand for a reliable supply of quality organic and conventional seeds and herbs world-wide has encouraged us to continue to plan strategically for the long term to meet these increasing demands.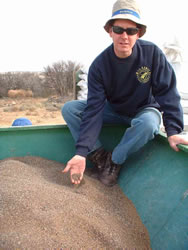 We have a proven program that facilitates increased profitable commercial farming of organic and conventional herbs and other commercial products. To facilitate the large demand we contract farmers countrywide to grow various products in order to meet this demand. The concept of contract farming or outsourcing creates an infrastructure through which farmers can concentrate on their production by relieving them of the pressure to find suitable markets. In essence BioAfrica is the link between market and production.
Contracting farmers have the advantage of receiving extensive support and mentoring. Our high quality products are in demand internationally. We continue to develop markets for products and undertake the responsibility for the distribution, transportation and sales of finished products.
Farmers pay a price for every ha planted by BioAfrica. This includes the full service package of the right mix of seeds and the right varieties, the correct planting equipment, the right soil food advice and everything that is required to make the farmers succeed.
For more information on the Contract Growing System visit our Growing Essential Oils Section.